Free Quotes
Moving and Storage from the best Pittsburgh, PA Movers

Valid 03/10/2017 - 03/01/2018
$
Location: Kanawha Valley
Competitive Rates. Quick Closings.
Find your Gateway home with local, caring mortgage professionals: Chris Eller, Area Manager/Loan Originator Charleston, WV NMLS# 301146 304.400.9711 Pat Hanson, Branch Manager/Loan Originator Hurricane, WV NMLS# 468603 304.993.4009 www.pathanson1.com

Valid 01/01/2018 - 01/01/2019
Location: Charleston/Hurricane and surrounding areas, Ohio
What your bank OUGHT to be!
We are a not-for-profit, full service, financial cooperative here to save members of our community money. We see people out there paying way too much for auto loans, mortgages, credit cards and checking accounts. Give us the opportunity to use our experience and expertise to save you today. JOIN TODAY!
Location: 1320 Kanawha Blvd East, Charleston, WV 25301
BLOG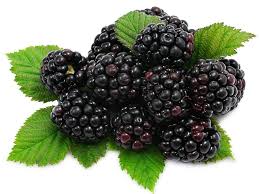 Blackberry Season
July 15, 2017
Summer is my favorite time of year. I just love the bounty of produce that comes with this season. July is the beginning of  blackberry season in WV. What better way to celebrate this berry then include them in several great seasonal recipe... READ MORE
Teamwork Makes the Difference
More offices to serve you than any other real estate company in the Kanawha Valley
Real estate is important. Who you work with matters. Our foundation of teamwork, market leadership and unmatched local knowledge are being put to work for a new generation of families in Charleston, Huntington, Ripley, Cross Lanes, Teays Valley, St. Albans and throughout West Virginia.